About
Writing instruments for the people…
Owner is everyone's favorite brand of writing and coloring instruments and accessories. Made of finest quality materials and presented in vibrant and attractive packaging, Owner products make for excellent gifts for adults and children alike.
Product Offering:
Pens & Pencils
Mechanical Pencils
Coloring Pencils
Watercolors, Gouache & Pastels
Markers & Highlighters
& more…
Owner is an innovative brand of writing and coloring instruments, with a wide selection of vibrant and exciting products on offer.
From product and packaging design, through to component and material selection, we are meticulously involved in every step of the process to offer unique and high-quality products, bearing the continually refreshed and modern Owner logo.
Product safety and quality are key to our component and material sourcing processes. That is why we study all specifications in detail and select products which adhere to the latest international standards for safety and quality. From the selection of inks and coloring materials through to graphite leads for pencils, all product aspects are covered to ensure that our offering is safe for everyday use by children and adults.
Offering complete shop display overhauls is part of our diversified brand-building process. We offer a full solution from product literature and gifts, to stands and displays, together with design consultation and execution, making sure the vibrant Owner logo constantly remains freshly present in the minds of our consumers.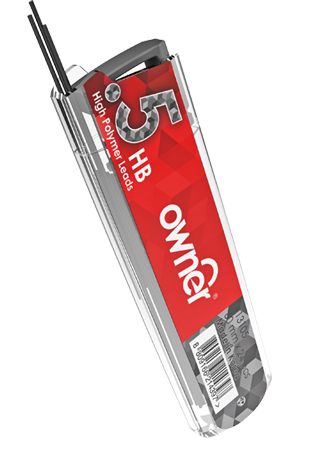 "From the selection of inks and coloring materials through to graphite leads for pencils, all product aspects are covered to ensure that our offering is safe for everyday use by children and adults."